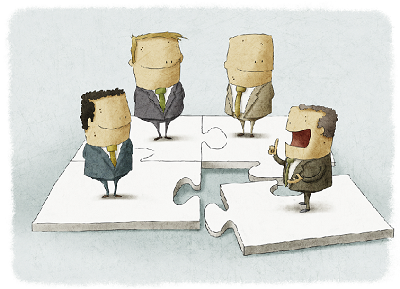 Career Opportunity: Senior Project Manager
Elaine Kolenosky
minute(s)

We need another world-class professional to join our team As we continue to grow, adding more clients, projects, and team members, superior project management is essential to maintaining our high standards. We are looking for a motivated, creative, highly technical skilled Senior Project Manager capable of working with minimal supervision who is excited about a challenge, and wants to work remotely. About Us: For over 25 years, we have helped finance & budget departments across North America improve and automate their most time consuming, monotonous, and dreaded business processes. We implement, integrate, and optimize industry-leading tools to improve our clients' finance function. Our mission is to enable finance to do more with less, do it better than it was done before, and do it faster. Our clients are governments, universities, corporations, and public practice accounting firms across Canada and the United States. About You: Do you: Thrive on challenges? Dislike  "the same-old, same-old"? Like to work outside your comfort zone, doing difficult & interesting things? Often find yourself saying, "There has to be a better way of doing this"? Need to be continuously learning and evolving? Achieve great satisfaction in helping others and providing creative solutions to difficult problems? Want to be led, not micro-managed? Value flexibility? Flexibility to live anywhere in the world and the freedom to relocate whenever it suits you? Loath commuting and being stuck in traffic, wasting your time? If you answered yes to all the above, you are an excellent fit for our firm's culture and should read on. Still here? Now, how about your technical attributes? You possess: Accreditation as a Project Management Professional (PMP), Working knowledge of Asana or other project management software, A proven ability to manage people in a team environment and meet deadlines, The capacity to solve complex challenges, within a defined framework and timeline, Outstanding verbal, written and presentation skills. You are a regular, clear, concise and professional communicator, The ability to effectively use the entire MS Office Suite including Outlook, Excel, Word & PowerPoint, A knack for building solid relationships; people want to work with you, Impeccable attention to detail and high standards for quality and creativity, Solid time management skills, we don't believe in micro-managing our people, Sensitivity to confidential matters. The perfect candidate will also possess: 3 to 5 years of experience managing projects in or with the public sector and/or corporate finance, Experience working in or with an accounting/finance department Duties & Responsibilities: As a project manager, you will work with our clients and team of professionals to ensure projects are completed to a high standard, on time, and within budget. You will: direct all project management phases, set and manage project expectations with external and internal stakeholders, coordinate and track various projects through an entire project life-cycle, develop a detailed project management plan to track the progress of each project, create and continuously update project documentation, mentor, motivate, and supervise project team members, be responsible for managing numerous projects simultaneously, report and escalate issues to management when necessary. Benefits: Competitive salary Work remotely - from home or with a laptop and Wi-Fi from wherever you can take a VOIP call! Comprehensive benefits package including medical, dental and vision care coverage Fitness and professional development reimbursement Contact Us: Please send your resume with cover letter to: careers@fhblackinc.com
We are looking for an experienced, creative, and technically skilled Senior Project Manager to join our growing team.
READ MORE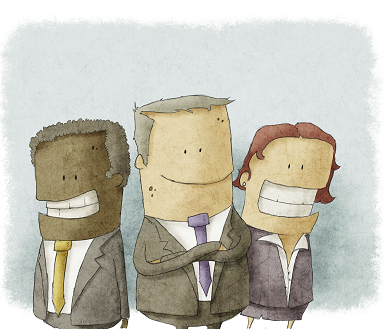 Career Opportunity: Account Executive
Jamie Black
minute(s)

We need another world-class professional to join our team We are looking for an experienced, motivated, and technically skilled Account Executive with excellent time-management who is capable of working with minimal supervision and wants to work remotely. About Us: For over 25 years, our firm has implemented, integrated, and optimized industry-leading tools and best practices to improve our clients' finance function. Our mission is to enable finance to do more with less, do it better than it was done before, and do it faster. Our clients are governments, universities, corporations, and public practice accounting firms across Canada and the United States. About You: Do you: Thrive on challenges? Dislike  "the same-old same-old"? Like to work outside your comfort zone, doing difficult & interesting things? Often find yourself saying, "There has to be a better way of doing this"? Need to be continuously learning and evolving? Achieve great satisfaction in helping others and providing creative solutions to difficult problems? Want to be led, not micro-managed? Value flexibility? Flexibility to live anywhere in the world and the freedom to relocate whenever it suits you? Loath commuting and being stuck in traffic, wasting your time? If you answered yes to all the above, you are an excellent fit for our firm's culture and should read on. Still here? Now, how about your technical attributes? You possess: A minimum of 2-5 years experience working in strategic sales A bachelor's degree in a related field A track record of excellence and career growth Experience preparing RFP's The ability to solve complex challenges, within a defined framework and timeline Outstanding verbal, written and presentation skills. You are a regular, clear, concise and professional communicator Strong IT skills A knack for building solid relationships; people want to work with you Impeccable attention to detail and high standards for quality control Solid time management skills, we don't believe in micromanaging our people Sensitivity to confidential matters The perfect candidate will also possess: Experience selling software solutions Experience in the finance industry Experience working in, or selling to, the Public Sector in either Canada or the United States Duties & Responsibilities: Prospect and close new clients Review and cross-sell existing clients Manage the sales cycle and pipeline Build strong relationships with our existing and prospective clients Develop a well-rounded understanding of our organization, services, partners and target industries Work closely with our team to improve services, communications and customer interactions Attend conferences and other industrial events Provide live product demonstrations Benefits: Competitive salary Work remotely - from home or with a laptop and Wi-Fi from wherever you can take a VOIP call! Comprehensive benefits package including medical, dental and vision care coverage Fitness and professional development reimbursement Contact Us: Please send your resume with cover letter to: careers@fhblackinc.com
We are looking for an experienced, motivated, and technically skilled Account Executive with excellent time management who wants to work remotely.
READ MORE