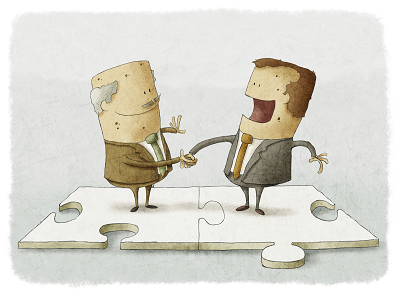 Career Opportunity: Technical Consultant
Elaine Kolenosky
minute(s)

We need a TECHNICAL CONSULTANT to join our REMOTE TEAM We are looking for a motivated, creative, highly technically skilled individual with excellent time management skills. The successful candidate will be capable of working as a technical consultant with minimal supervision and must be excited about challenges and working remotely. About Us: For over 25 years, our firm has implemented, integrated, and optimized industry-leading tools and best practices to improve our clients' finance function. Our mission is to enable finance to do more with less, do it better than it was done before, and do it faster. Our clients are governments, universities, corporations, and public practice accounting firms across Canada and the United States. We are proud to be an Equal Opportunity Employer. About You: Do you: Thrive on challenges? Like to work outside your comfort zone, doing difficult & interesting things? Often find yourself saying, "There has to be a better way of doing this"? Need to be continuously learning and evolving? Achieve great satisfaction in helping others and providing creative solutions to difficult problems? Want to be led, not micro-managed? Value flexibility? Flexibility to live anywhere in the world and the freedom to relocate whenever it suits you? Loath commuting and being stuck in traffic, wasting your time? If you answered yes to all the above, you are an excellent fit for our firm's culture and should read on. Still here? Now, how about your technical attributes? You possess: 3 to 5 years of experience working in public practice accounting, or public sector or corporate finance, A minimum of 3 years of work experience with CaseWare Working Papers, 2+ years experience building custom CaseView documents, A proven ability to learn and master technology, The capacity to solve complex challenges within a defined framework and timeline, Outstanding verbal, written, and presentation skills. You are a regular, clear, concise, and professional communicator, The ability to effectively use the entire MS Office Suite including Outlook, Excel, Word & PowerPoint, A knack for building solid relationships; people want to work with you, Impeccable attention to detail and high standards for quality and creativity, Solid time management skills: we don't believe in micro-managing our people, Sensitivity to confidential matters. The perfect candidate will also possess: Significant experience with: CaseWare's Financial & Audit templates, CaseWare Connector, Workiva Wdesk & Wdata Experience programming with Jscript, Experience with HTML & CSS, Familiarity with other finance department tools such as PowerBi, Blackline, Gravity, etc, Bonus Points: Fluency in French – written and oral. Job Duties: As a technical consultant, you will work on a team to improve our clients' financial reporting. Specifically, you will be responsible for implementation and support for industry-leading tools: Caseware Working Papers, Financials, Connector, Idea, Monitor, and certain add-ons. Development and delivery of standard and customized training. Diverse, ongoing technical consulting services. Benefits: Competitive salary Work remotely - from home or with a laptop and Wi-Fi from wherever you can take a VOIP call! Generous Vacation Policy Comprehensive benefits package including medical, dental and vision care coverage Fitness and professional development reimbursement Contact Us Please submit a cover letter stating salary range requirements and resume to: hr@fhblackinc.com
We are looking for a motivated, creative, highly technically skilled individual with excellent time management skills to join our growing team.
READ MORE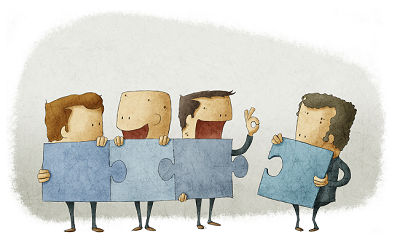 Career Opportunity: Principal Consultant
Jamie Black
minute(s)

We need another world-class professional to join our team We are looking for a motivated, creative, highly technically-skilled individual with excellent time-management skills capable of working in a principal consultant role with minimal supervision who is excited about a challenge and wants to work remotely. About Us: For over 25 years, our firm has implemented, integrated, and optimized industry-leading tools and best practices to improve our clients' finance function. Our mission is to enable finance to do more with less, do it better than it was done before, and do it faster. Our clients are governments, universities, corporations, and public practice accounting firms across Canada and the United States. About You: Do you: Thrive on challenges? Dislike "the same-old-same-old"? Like to work outside your comfort zone, doing interesting and difficult things? Often find yourself saying, "There has to be a better way of doing this"? Need to be continuously learning and evolving? Achieve great satisfaction in helping others and providing creative solutions to challenging problems? Want to be led, not micro-managed? Value flexibility? Flexibility to live anywhere in the world and the freedom to relocate whenever it suits you? Loath commuting and being stuck in traffic, wasting your time? If you answered yes to all the above, you are a great fit for our firm's culture and should read on. Still here? Now, how about your technical attributes? You possess: A CPA designation, 3 to 5 years of experience working in public sector or corporate finance, A proven ability to learn and master technology, A minimum of 3 years of work experience with one or more of the following: CaseWare Working Papers, Financials & Connector Workiva Wdesk & Wdata IGM Gravity Project management experience, The capacity to solve complex challenges, within a defined framework and timeline, Outstanding verbal, written and presentation skills. You are a regular, clear, concise and professional communicator, The ability to effectively use the entire MS Office Suite including Outlook, Excel, Word & PowerPoint, A knack for building solid relationships; people want to work with you, Impeccable attention to detail and high standards for quality and creativity, Solid time management skills, we don't believe in micro-managing our people, Sensitivity to confidential matters. The perfect candidate will also possess: Significant experience with one or more of the following: CaseWare Idea, Blackline's Continuous Accounting platform, Balancing Act budget simulations platform, Questica Budget, Accreditation as a Project Management Professional (PMP) Experience programming Job Duties: As a principal consultant, you will work on a team to improve our client's finance and budget office business processes. Specifically, you will be responsible for: Implementation and support respecting industry-leading tools from CaseWare, Workiva, IGM, Blackline & BalancingAct. Development and delivery of standard and customized training Diverse, ongoing consulting services Benefits: Competitive salary Work remotely - from home or with a laptop & WiFi from wherever you can take a VOIP call! Comprehensive benefits package including medical, dental and vision care coverage Fitness and professional development reimbursement
To meet increased demand, we are adding another principal consultant to our team to help deliver massive improvements to finance & budget departments.
READ MORE