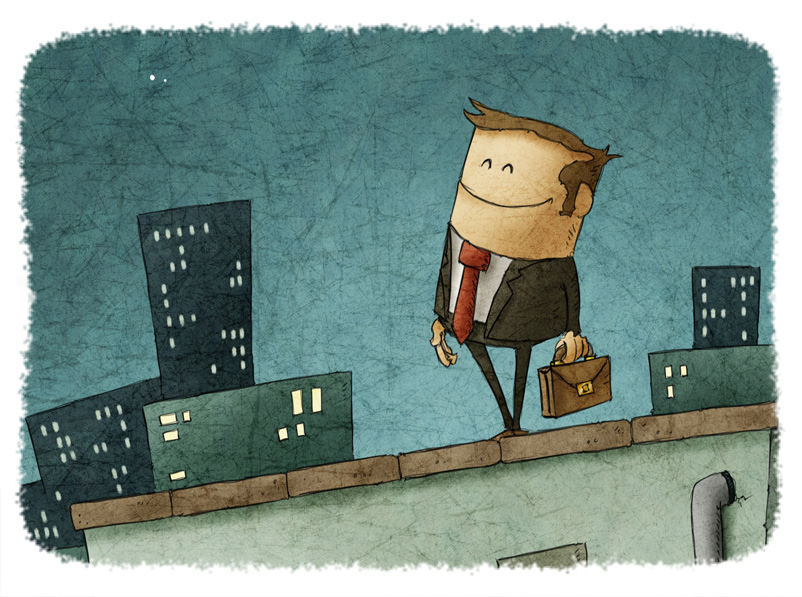 12 Tips for Efficient, Effective and Reliable Business Travel
Jamie Black
minute(s)

Whether you love it or hate it, business travel is often an important part of the job. This article is one in our series on how to ensure you are efficient, effective and reliable. So we ask: How do you spend as little time away as possible and make the time away as efficient as possible? How do you ensure that the many hours spent on the road are as effective as possible? How do you make sure you achieve these results reliably on every trip? Below we provide a dozen tips and tricks you can utilize to accomplish this goal while traveling. Improve Reliability Have you ever missed a flight because you thought it was at 10pm not 10am? Ever just barely miss the cut-off for check-in because you were stuck in traffic? Never be a no-show at your important meetings again with a couple little tricks. Use packing checklists. Different trips have different requirements so I recommend 3 checklists that can be used or ignored depending on the type of trip. Work Tools. I use this one while I'm packing up the office so I keep it with my laptop bag. It lists all the devices, power cords, cellphone, cellphone charger, wireless pointers etc. that I normally need. Clothes. As you might imagine this is going to be useful while going through your dresser. To ensure I never show up at a conference with only white socks again, I make sure that I list off all the items I need to guarantee a professional appearance.The list is sub-categorized into Business / Casual / Work Out. Toiletries. While ransacking the bathroom I use this list to make sure I don't get to the hotel with shave cream but no razor. Always check-in as early as possible. While online check-in has been available for a while now, smart phones allow you to easily check in for your flight up to 24-hours before departure online - from anywhere. It will save you time standing in line, and in the event that the cab is late getting you to the airport, it increases the likelihood (along with taking only carry on bags) you still get on the plane. Store boarding passes securely. Once you check in, use a smart-phone application (Passbook for my iPhone or you can try one of many options on Android) to store your boarding pass. This application allows you to automatically add the flight to your calendar (with an alert set early to allow for travel time). It also prevents accidentally deleting the email from the airline that has your boarding pass. I have done this a half a dozen times or more, which means I have had to head back to the check-in counter and get a new boardpass printed, wasting all my early check-in time savings. Maximize Effectiveness Guarantee good Internet access. Having a strong Internet connection is a must while traveling. Whether sitting in the airport or a hotel room, it can be hit or miss. Some grant free access throughout the building, while others require you to purchase it. In either case, their Wi-FI is often very slow and unreliable. For Canadians traveling across Canada a better option may be to use your own provider while on the road.If you are a Shaw or Bell Internet subscriber for your home or business, you can access their Wi-Fi networks for no charge. Shaw has 70,000 Wi-Fi hotspots across Western Canada and Bell has what appears to be nearly 10,000 across the entire country, including airports and hotels. If you are traveling internationally or are not a Canadian traveler, consider signing up for Boingo (currently advertised at $10/month). This is an International wireless service that is available in terminals around the world. With Boingo's 1 million hotspots worldwide, you'll be nearly guaranteed to have Internet access in any terminal. Take advantage of airport lounges. Frequent fliers benefit from the use of Airport Lounge Access like the Maple Leaf Lounge by Air Canada. These lounges offer a business service centre, refreshments, magazines, and a refined area to work or relax. Even if you aren't a "Super Elite" frequent flyer, you may be able to access these lounges with a purchased day pass. Want to cut out the pain of trying to negotiate the myriad of options and requirements airport by airport? If you travel frequently you may want to consider either the Regal Card or Priority Pass. These services give you access to their lounge network worldwide. For example, Regal Card boasts 830 (Priority Pass is 850 World Wide) lounge locations worldwide as well as a number of other benefits. Here is one (although potentially biased in favour of Regal Card as it is from their site) comparing these two competitors: Work on-line while in the air. Wi-Fi while in the air is now becoming more common too. American, Alaska, Delta, Virgin & even Air Canada are offering WI-Fi on some of their flights so be sure to watch when you book so you can take advantage while in the air. Catch-up on your reading. Have you heard of Texture yet? If you have a tablet (phone is too small a for me) it is an incredibly good way to stay on top of your business (or personal) magazine reading. I have been very impressed with the ease of downloading magazines (including back issues), searching for and sharing articles. I used to think I did not have time for the 5 - 10 magazines I subscribe to. Now, one flight and I am all caught up! Increase Efficiency Simplifiy travel arrangements. By now, I am sure nearly everyone has used an online booking systems of some sort. From Airline specific sites (Air Canada, West Jet, American Airlines) to those that allow for comparing flights and adding on hotel & car rental options (Expedia & Travelocity are examples) there are almost too many options. One service that provides some unique features that many folks don't seem to know about is Google Flights. As you would expect, their service searches across all airlines at once (saving time) but it gives you many handy features to look at the numerous travel options you have. For example, you can see the lowest prices in a calendar view, identifying better travel options (assuming you have some flexibility in your dates of travel). It also gives you many options to filter out the options it returns. For example you can opt to only view those options with 1 or fewer stops, connecting through Calgary where Departure time is between 10am and 1pm. Finally if you don't see any great options for that airport, the map view shows you alternate nearby destinations and their cost. You note in this example I would save about $45 by flying into Detroit instead of Toronto, and considering I am visiting a client in Windsor, it would likely be a better option. Carry-on only. Unless you're going to be gone for an extended period of time, consider not checking luggage so you do not have to hang around the baggage carousel and instead can jump in the first cab (before the line forms). For up to a 5 day trip, a computer bag and carry-on baggage should be more than enough. This allows you to skip the lines at the baggage counter. Want to make your life easier? Consider a new carry-on that is designed to be as effective as possible. Better yet, consider smart luggage that comes with location tracking, a built in scale and remote locking! Pack for Screenings. The one part of plane travel that takes the most amount of time is the security screening. Speed up this necessary step by making sure to have all your liquids in one container that you can easily remove from the carry-on. This holds true with computers and tablets. Also, wear slip-off shoes so you can remove them without issue. All of this makes walking through security as easy as possible. Take Advantage of Frequent Travel Programs. Traveling for work? That doesn't mean you can't sign up for frequent traveler programs and collect the points yourself. No need to let those go to waste. Plus, if you travel a great deal, try to focus on using the same airlines, hotels & car rental agencies. You'll eventually land in an elevated class, which allows for earlier boarding (start working on the plane faster), the chance at seat, room & car upgrades, and potential access to airline lounges for free. Ship everything you can't fit in your carry-on. Do you have materials for your business presentation? Trying to bring these along with you is just going to slow you down, and increase stress levels. Pre-shipping well in advance often this saves you time and money, allows you to avoid carrying the large packages around, and it simply makes travel easier and more efficient. Bonus tip: Keep cell phone and hotel keys apart. The battery from a cell phone can easily deactivate the magnetic strip on your cell phone. There is nothing more frustrating than getting to your room late (usually with your arms full) and finding your room key doesn't work. Sign up for our Blog and continue to receive updates and news from F.H. Black & Company Incorporated.
Business travel on your 2016 calendar? Make your time away as efficient, effective and reliable as possible with these business travel tips.
READ MORE