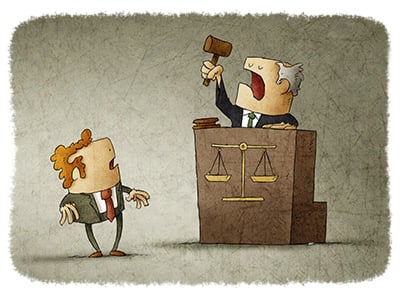 The ADA & US Government: What you need to know in 6 minutes
Jamie Black
minute(s)

While many have heard of the Americans with Disability Act (ADA), few truly understand its importance: Why should a finance or budget professional care about it? What do the laws (there are three) specifically require? How must I comply with the laws? This article answers these questions. 1) Finance & Budget Departments Should Care Designing documents that are easily understood by your audience is challenging. When some of your audience have visual impairments, there is an additional set of considerations. There are three primary reasons you should care about this topic: As a public sector organization, you want your message available to everyone. Approximately 5.5 million people have visual impairment in North America today. This is expected to double by 2050. To "read" your Comprehensive Annual Financial Report or Budget Book, visually impaired individuals must use assistive technology. These tools read the PDF to them electronically. Unless specifically designed for accessibility however, your PDFs will not be readable by assistive technology. Your organization is legally required to ensure all public documents are accessible (readable by assistive technology). Accessibility for your documents is legally mandated if: you work in a local government, a federal agency, or, a place of "public accommodation" (privately-owned, leased or operated facilities like hotels, restaurants, retail merchants, doctor's offices, golf courses, private schools, daycare centers, health clubs, sports stadiums, movie theaters, and so on), and you are located in the United States, and you publish content to a publicly accessible website. Numerous lawsuits have been launched for failure to ensure accessibility both for businesses and local governments. As identified by Seyfarth Shaw LLP, these lawsuits are becoming more and more prevalent. 2) The Laws Mandate Accessibility Section 508 of the Rehabilitation Act of 1973 In 1998, Congress amended the Rehabilitation Act of 1973 to require Federal agencies to make their Electronic and Information Technology (EIT) accessible to people with disabilities. The law (29 U.S.C § 794 (d)) applies to all Federal agencies when they develop, procure, maintain, or use electronic and information technology. Under Section 508, agencies must give disabled employees and members of the public access to information comparable to the access available to others. On January 18, 2017, the U.S. Access Board published a final rule updating accessibility requirements for Information and Communication Technology (ICT) covered by Section 508 of the Rehabilitation Act and Section 255 of the Communications Act. E205.4 of this final rule stipulates the accessibility standard mandated by Section 508: Electronic content shall conform to Level A and Level AA Success Criteria and Conformance Requirements in Web Content Accessibility Guidelines ( WCAG 2.0) (incorporated by reference, see 702.10.1). Americans with Disabilities Act (ADA) It was signed into law on July 26, 1990, by President George H.W. Bush. The ADA is one of America's most comprehensive pieces of civil rights legislation that prohibits discrimination and guarantees that people with disabilities have the same opportunities as everyone else. The ADA has three "Titles" (think sections), and it is Title II that applies to the programs and activities of state and local government (title I is employment practices and title III covers private entities that are considered public accommodations). While the ADA does not explicitly reference requirements for web content, the Department of Justice (DOJ) Civil Rights division has confirmed their opinion that the ADA does in fact cover content on web sites. Unfortunately, there is no technical definition for ensuring your web content complies with the ADA. Congress sought clarification from the DOJ in 2018, but their response was noncommittal as to the standard required: Absent the adoption of specific technical requirements for websites through rulemaking, public accommodations have flexibility in how to comply with the ADA's general requirements of nondiscrimination and effective communication. In late July 2019, a series of questions were again raised to the DOJ from several senators looking for clarification. In particular, the senators attempted to learn if the DOJ "consider WCAG 2.0 an acceptable compliance standard". No response from the DOJ has been received as of this writing. California Assembly Bill No. 434 This legislation states that by July 1, 2019 all web content of the state agency or entity must meet... the Web Content Accessibility Guidelines 2.0, or a subsequent version, published by the Web Accessibility Initiative of the World Wide Web Consortium at a minimum Level AA success criteria. 3) Standards Determine Compliance Web Content Accessibility Guidelines (WCAG) Two of the three pieces of legislation above specifically reference Web Content Accessibility Guidelines 2.0 as the relevant standard that our documents must conform to. These guidelines were developed by the World Wide Web Consortium (W3C), an international community that develops open standards for the Web. WCAG 2.0 contains 12 guidelines designed to make content published on the web more accessible for those with impairment. Testable criteria are also provided to allow for the assessment of your content. Any piece of content can be assessed into one of three levels of conformance : A (lowest), AA, and AAA (highest). Note that the legislation mentioned above specify the level that your content must achieve. PDF/Universal Accessibility (PDF U/A) We mention this standard here as you may hear it and be confused by it. PDF/UA is the informal name for ISO 14289, the International Standard for accessible PDF technology. A technical specification intended for developers implementing PDF writing and processing software, PDF/UA provides definitive terms and requirements for accessibility in PDF documents and applications. PDF/UA defines the technical specifications to enable PDF documents to meet WCAG 2.0, but WCAG 2.0 has additional requirements that call for an author's attention. For these and other additional requirements, the W3C's technique documents (both general and PDF-specific techniques) guide authors interested in complying with WCAG 2.0. In short, if you are a state or local government in the United States and want to be confident that you comply with the various pieces of legislation, all content you publish to the web must conform to WCAG 2.0 level AA standard. Watch this space for our next article on the technical requirements of WCAG 2.0 and a methodology to employ to make your published documents fully compliant with the standards mandated by the ADA, Section 508, and California Bill 434.
Accessibility - Why should finance & budget professionals care? What do the laws (3!) require? How can you comply? This article provides the answers.
READ MORE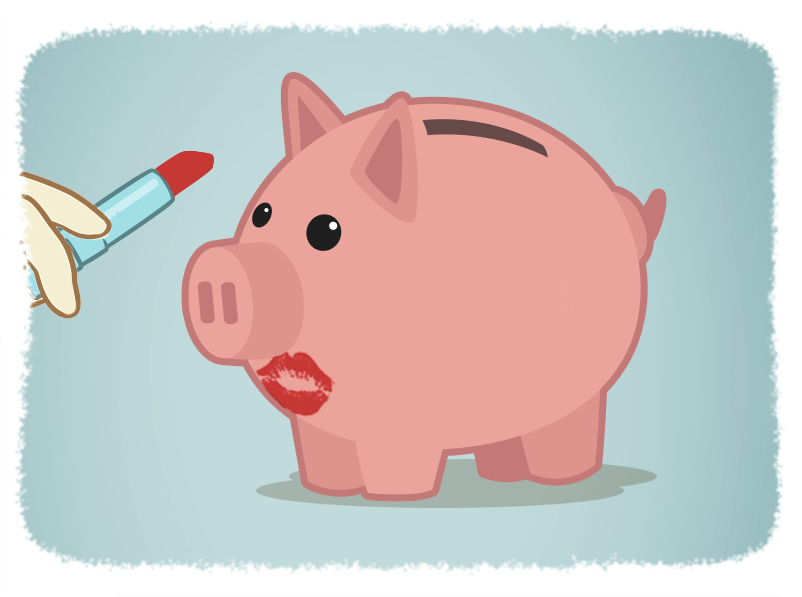 Lipstick on a Pig: 6 Spreadsheet-based Financial Reporting Tool Flaws
Jamie Black
minute(s)

You may be familiar with the expression "Lipstick on a pig". Variations of the expression date back nearly 130 years but the meaning has not changed; Superficial improvements that do not change the underlying nature of something. Spreadsheets by any other Name We have seen an increasing number of spreadsheet-based reporting automation tools promoted as ultimate solutions for Comprehensive Annual Financial Reports & Budget Books. This is ironic considering many organizations are using spreadsheets today and are looking for a better approach. Sometimes these solutions are desktop add-ons to enable better connections to a source of data. Sometimes these are cloud-based solutions that rely on spreadsheets to maintain their data and develop their reports. Hard to Tell They are Spreadsheets The fact that these are spreadsheet-based tools may be hard to tell on initial review. You can spend hours reviewing their websites and sitting in presentations and still not recognize it. It's not surprising they don't advertise their reliance on spreadsheets given the scientific evidence of their weaknesses and the numerous stories of very public disasters caused by spreadsheets. The Lipstick In fairness, these tools often have improvements over the desktop spreadsheets you are used to, such as: Better collaboration abilities for sharing comments, tracking changes or assigning tasks. Better audit trails and change management. Ability to tie supporting documents to a given value / cell. More granular security / permissions. The Pig But the core of these products are still spreadsheets. That means they suffer from the traditional spreadsheet weaknesses: No database - All data resides in spreadsheets / workbooks not in a database. This means you must build all your own personalized systems to: ensure your G/L balances identify the 100 - 1000 new G/L accounts added each year No processes/workflow - There is no structured system that you can leverage to support industry best practices. What steps should be followed and in what order? You must develop all of these processes on your own and maintain them separately from your reporting environment. No grouping mechanisms - The G/L accounts that sit in your spreadsheet must be summarized in numerous different ways (by object, by fund etc.) to power your Comprehensive Annual Financial Report or Budget Book. If you use spreadsheets, formulas must add the right accounts together. This is fragile and susceptible to error. Moreover, unless you interrogate every formula, there is no way to know what is being included in a given number; there is no legend. Assuming you do get this right in year one, all the new accounts next year means these formulas must all be updated. Tons of custom formulas - All values are derived by "linking" - which is to say writing spreadsheet formulas of varying complexity. Any mistakes you make means errors in your report. Consistency in how these formulas are written or maintained is entirely dependent on the user's expertise, accuracy and completeness. No content libraries - Reporting standards are continually evolving. There are new GASB pronouncements all the time and keeping up with them and what new statements, schedules or footnotes are required this year can be daunting. Spreadsheet solutions do not come with any content. It is entirely up to you to figure out what must be presented and how. No adjusting journal functionality - Adjusting or changing balances is an absolute requirement for financial statement /Comprehensive Annual Financial Report production. In spreadsheets you are left with no tools for the following: The values in your G/L are typically maintained on a modified accrual basis. For many of your statements, you need full accrual. Debit balances in A/P accounts or credits in A/R are just two examples of balances you need to reclassify. Prior year adjustment / restatement caused by changes in accounting policy. Our message in this post is not that the additional features - the "lipstick" - have no value, or that there is no situation when spreadsheets should be used. We are saying that when finance & budget officers evaluate possible solutions for their most complex reporting tasks (Comprehensive Annual Financial Reports & Budget Books), they must exactly match the critical requirements of their processes to the solution's abilities. If they do this carefully, they will find that spreadsheet-based "solutions" are only marginally better than their own collection of desktop-based spreadsheets.
Comprehensive Annual Financial Reporting and Budget Book tools based on spreadsheets are all the rage. Don't overlook their considerable weaknesses.
READ MORE